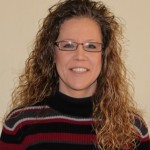 CARRIE POE                                
CIRCUIT CLERK
28th Judicial Circuit
Vernon County Courthouse
100 W. Cherry, Suite 15
Nevada, MO 64772
417-448-2525  Fax: 417-448-2512
The office hours are 8:00 a.m. to 4:30 p.m. Monday through Friday closing from 12:00 p.m. to 12:30 p.m. for lunch.   Our office will be closed on all holiday regulated by the State of Missouri.
Our office is located inside the courthouse on the 2nd floor.  The court rooms are also located on the 2nd floor.
Expungements – Amendment 3 – Marijuana Related Offenses
 Types of Cases that are filed in the Circuit Clerk's Office:   
Traffic citations issued by Highway Patrol and Vernon County Officers
Conservation citations
Criminal cases
Ex Parte orders of protection
Small claims
Associate Civil
Circuit Civil
Domestic Relations Cases
Child Support
Probate
Juvenile
Adoptions and Termination of Parental Rights
Our office will be available to assist and are here to answer questions in which you may have. Please be aware that the Circuit Clerk's Office employees are not attorneys are cannot give legal advice and are prohibited by law from doing such. All such requests should be made directly to a licensed attorney.
Vernon County is now an E-Filing court.  Please see local court rules for additional information. You may access these under the quick link court rules on www.courts.mo.gov .
To access public case information please go to www.courts.mo.gov and access case.net.   If you have an attorney, including a public defender, you need to communicate with them to obtain your court date or check on Case.net.
 Jury Trial Information:
The Vernon County Circuit Clerk's Office would like to THANK YOU for your involvement in the judicial process.  Our goal is to make this process as simple as possible and to respect the time and effort you have taken to serve your fellow citizens.  One day, you may need the help of your fellow citizens.
If you receive a Juror Qualification form you will be on a panel for a term of six months.  If you then receive a summons to appear for a jury trial please call the number listed on the summons the evening before you are to appear after 4:30 p.m. to receive update information regarding the trial setting.
Additional Contact Information
Child Support Call Center:    1-866-313-9960
Child Support Payment Information line:    1-800-225-0530
Probation and  Parole:  417-448-1250
Public Defender:  417-448-1140